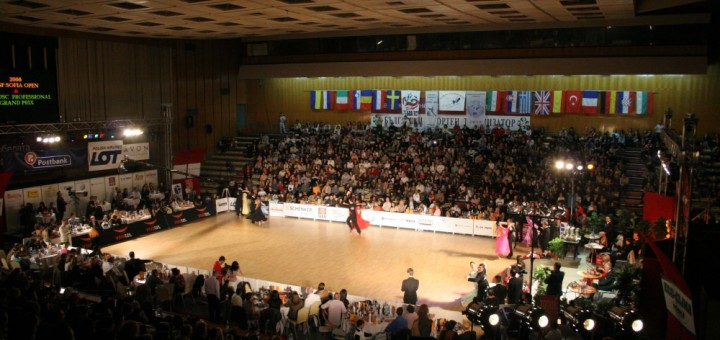 About the Festival
Sofia Open Dance Festival is devoted to the art of competitive Ballroom dancing and organized for 4th time by BPDA on behalf of WDC & WDC AL. This  2018 year the Festival will take its place again in the wonderful E.F.E. venue of Hotel Marinela, Sofia, Bulgaria on 27-28-th October. For first time this year a prestigious granted title event: WDC AL WORLD CUP LATIN will be held in the festival program on 27-th October.
SOFIA OPEN DANCE FESTIVAL – "The Art of Ballroom Dancing"
Welcome and take part in Ballroom and Latin competitions for all grades and ages оn Saturday and Sunday,
October 27-28-th, 2018, Hotel Marinela, EFE venue, Sofia
also in International Workshop in Latin & Ballroom with famous professional coaches,
on Sunday, October 28-th, 2017, Hotel Marinela, EFE venue, Sofia
Save the date and register online now here:
http://sofiaopendancefestival.com/registration/
Freedom to participate for dancers from any dance organization!
Looking forward to meeting you in Sofia, Bulgaria!
Kind Regards,
Zlatin Kostov, President of BPDA
Entry Tickets for Festival: http://sofiaopendancefestival.com/tickets/
For a reserve of tables cаll to organizer:
Mob.: +359 (0) 887 489 354
е-mail: zmkostov@abv.bg
Partners